I occasionally get asked to do a few interviews about my collecting habits, mostly for blogs and podcasts, but quite recently I was asked by FRONT Magazine to feature in their upcoming issue. Admittedly, I haven't read FRONT for quite some time but I have a pretty good idea of the magazine's content. And I wholeheartedly approve.
I'll also admit to following quite a few members of 'team FRONT' on Instagram. *growls*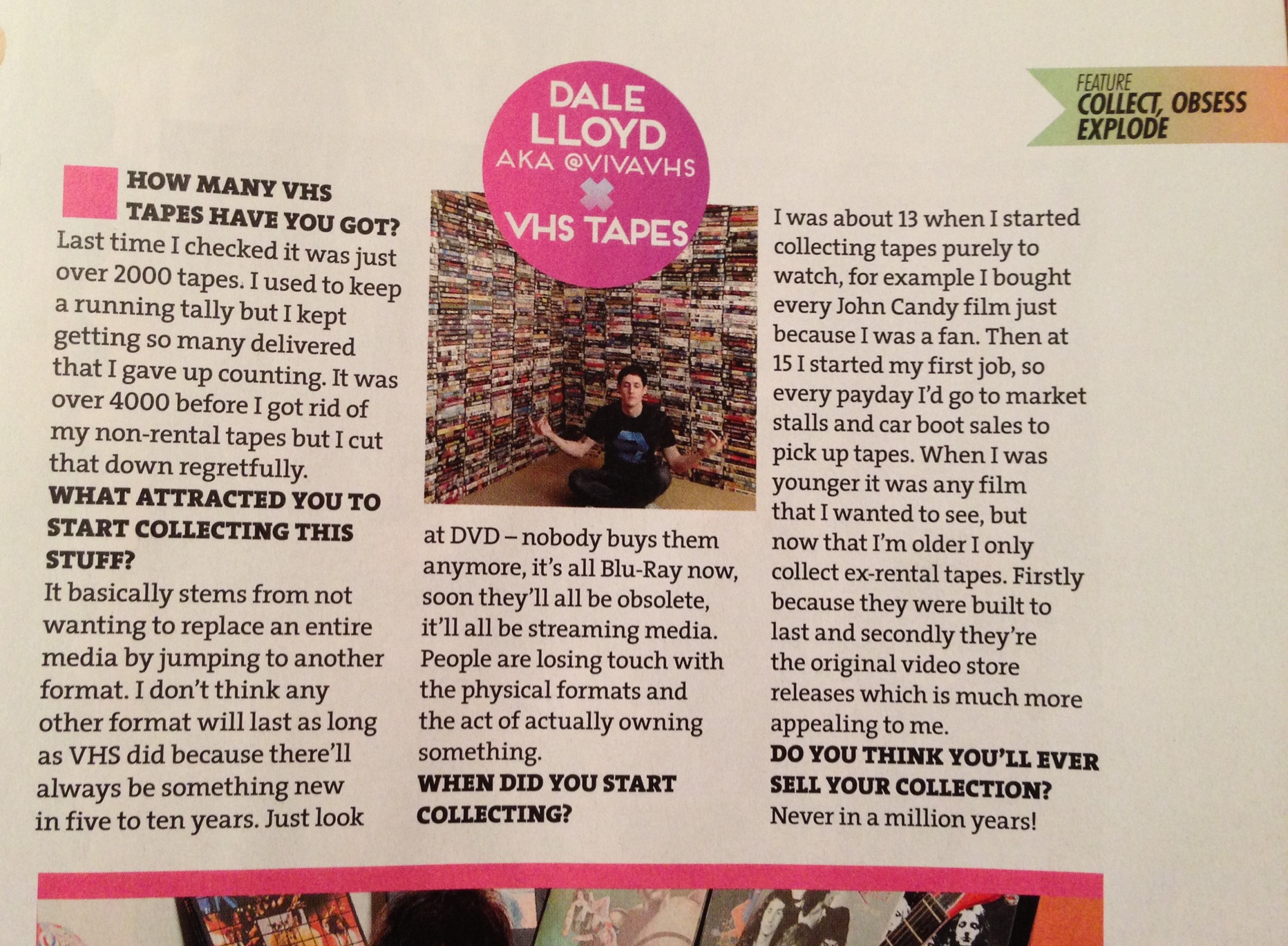 While it felt like a great opportunity to pimp out the site and keep the spirit of VHS alive, it also meant that I had to display my collection in such a way that it could be photographed correctly. The majority of my tapes are currently in storage, albeit a large alcove in the bedroom, and so the task was set to turn my living room into a temporary video store.
More than 70 fruit crates were shifted out of this area and emptied. As shelving could not be installed to help, each tape had to be lined up on its side – something I hate having to do due to compression – and then arranged in rows going along each wall. Unfortunately not all of my collection could fit into the room so what you see below makes up roughly 75% of what I currently own.
As my wife and I were packing the tapes back into the crates for storage, a few of the rows started to fall, and had it not been for some quick thinking on my part, the world could have been a tape collector down. I have always known that VHS would eventually lead to my demise, I just refuse to let the format take me so young.
My only regret with this piece is that I wasn't holding a copy of Double Exposure ('83) on VHS in the picture.
Issue 179 is out now (from most good newsagents) and may be your one opportunity to purchase the magazine and read in front of your family and friends, guilt free! – Flip to page 73 to read my small interview.
Alternatively, the full uncut interview can be found on the FRONT site HERE!
I can now claim to be in a feature alongside "Weird Al" Yankovic. A collaboration of sorts, you might say.