As well as owning almost 2,000 VHS tapes, I also have a small number of movie posters that I have been steadily accumulating over the years. I mainly collect UK quads and Silkscreen prints but i'm also quite partial to the US one sheets and Belgium movie posters, the latter seem to be gaining a bit of a reputation at movie fares for their obscure artwork and print.
UK Quads;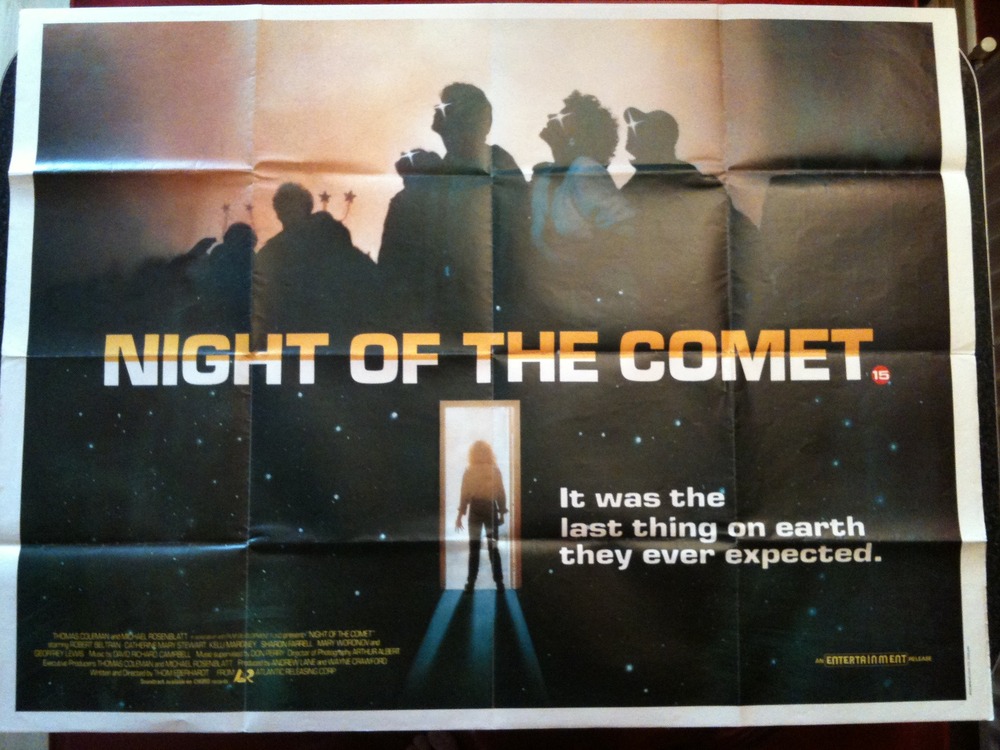 The Wrestler is signed by Mickey Rourke and was given to me by FHM and Empire magazine contributor, Olly Richards (aka @olly_richards on Twitter).
Silkscreen Prints;
Belgian Posters;
US One Sheets;
Other Posters;
The (European) Evil Dead poster is twice the size of a standard UK quad, it's huge, whereas The Go-Kids poster is 1/3 the size of a quad. That particular poster may have been up in a rental store at some point.
The Viva VHS poster in the 'Other' set was sent to me my Scarecrow Video in Seattle. I purchased the Race With the Devil one sheet and they packaged it up for me, when I got home (back to the UK) I found it tucked away inside. It's just another reason why that store is the greatest on earth, bar none.
I also own a 10 foot cinema standee of Cirque Du Freak: The Vampire's Assistant, it was given to me by a friend. Added to that I also have various mini-quads which aren't really worth adding on here. These include Shaun of the Dead, Collateral, The Terminal, Elizabethtown, Win a Date With Ted Hamilton and various others.
You wouldn't believe the amount of movie related stuff i've gathered over the years, anyone for a Frog prop from Magnolia?